Molly McLaren trial: Joshua Stimpson jailed for murde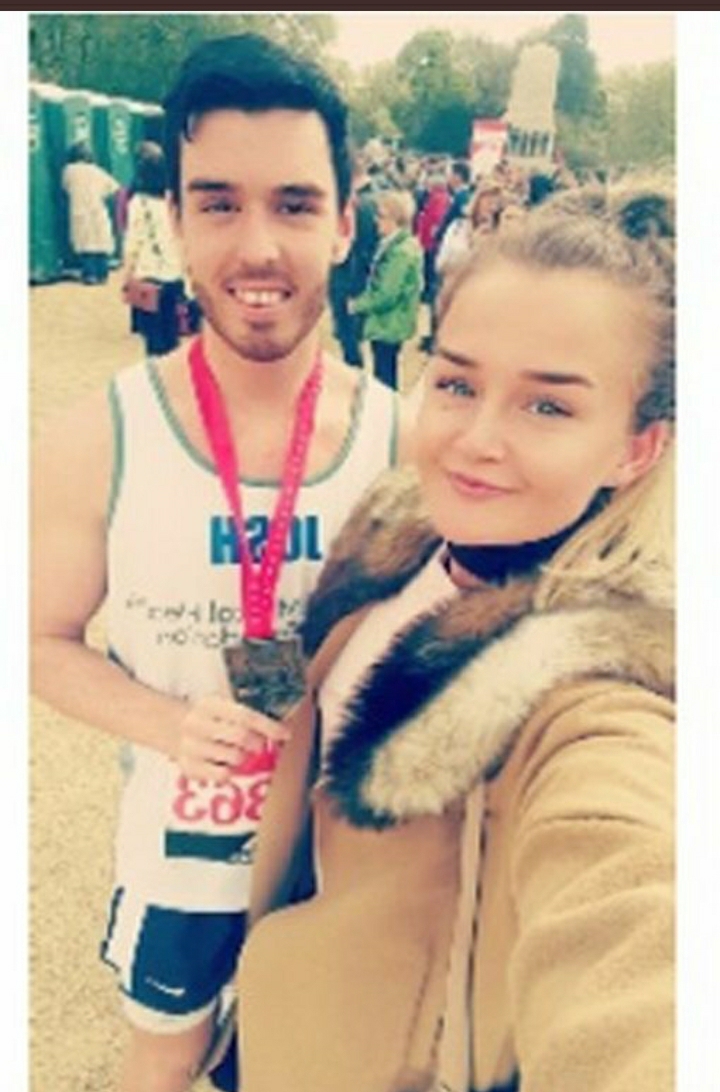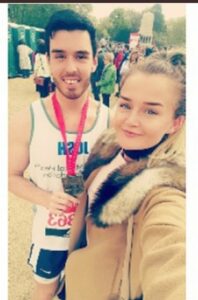 Molly McLaren, 23, died in a "frenzied" attack at the Dockside shopping centre in Chatham, Kent, on 29 June.
Joshua Stimpson, 26, had admitted manslaughter but denied murder before his trial at Maidstone Crown Court.
Sentencing him to a serve a minimum of 26 years in prison, Judge Adele Williams said: "This was a cruel, calculated and cowardly act."
The judge told Stimpson, of Wouldham High Street in Rochester, he may never be released for his "wickedness".
She added: "You slit her throat while repeatedly stabbing her.
"You were determined to punish her for finishing with you. You were seeking revenge."
It took the jury less than four hours to convict Stimpson, who had been in a seven-month relationship with Ms McLaren before she ended it two weeks before her death.
The court heard after the relationship finished, Stimpson posted derogatory messages about Ms McLaren on social media.
On the day of the murder he turned up at the gym she was in and waited for her to get into her car before he launched his attack.
As well as the murder weapon, police recovered two Stanley knives and a pick axe from Stimpson's car at the scene.
The judge told Stimpson: "You are a highly-dangerous young man and you will pose a very considerable risk to women for a very considerable period in the future."
The jury had been told Stimpson took his parents splitting up very badly and the feeling of abandonment from his mother leaving was "more significant than it might have been for others".
In the years that followed, he was repeatedly referred to a mental health clinic in Gillingham, and had a "hypersensitivity to any rejection".
However psychiatrist Dr Philip Joseph said Stimpson does not have a personality disorder but has narcissistic traits and showed "no remorse" for killing Ms McLaren.
Det Sgt Ali Worton said Stimpson is a "cold and calculated killer rather than somebody who does not have the mental capacity to control himself.
History of stalking'
Ms McLaren's family released a statement thanking Kent Police and Benjamin Moreton "for his brave efforts" after he tried to intervene in the attack.
It continued: "The verdict has brought us a small measure of comfort, but it seems that nothing will take away the pain or allow us to come to terms with our Molly being taken from us. We are serving a lifetime of pain, anguish and loss.
"A light has gone out in all of our hearts but shines bright as a star forever glowing. We love you Molly."
The family is calling for more awareness over the dangers of stalking and the need for people to report any concerns to the police.
Stimpson had a history of stalking two previous girlfriends and was warned twice by police to keep away from Ms McLaren.
Kent Police reported itself to the Independent Office for Police Conduct after Ms McLaren's death.
The force said the inquiry would be finalised once criminal proceedings were concluded.