WATCH: Video of Drake and Ice Spice Together at OVO Fest Goes Viral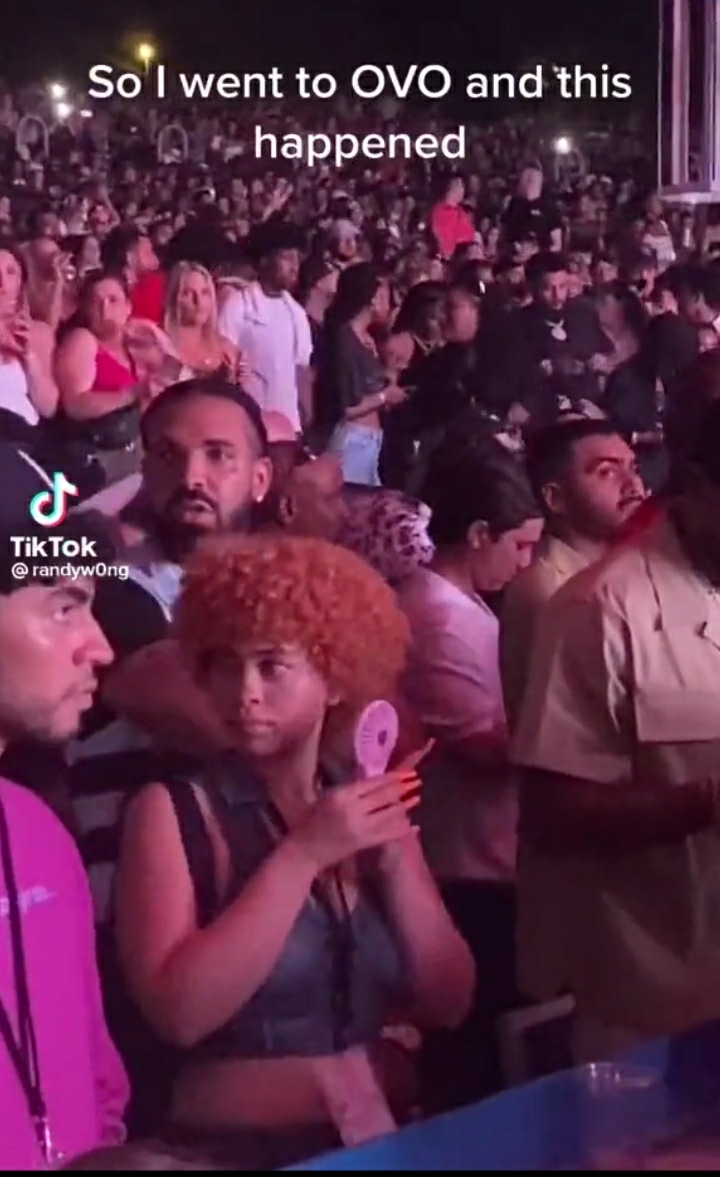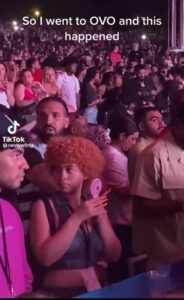 Drake and Ice Spice appeared together at OVO Fest in Toronto this summer in video footage that has resurfaced. They stood next to each other back in August at Drizzy's OVO Festival. A video clip of this appeared on the internet last Friday (18th November). After just a few hours, the now-viral TikTok video, posted by randyw0ng, has racked up almost 500,000 views. Immediately after Ice Spice appeared at OVO Fest in August, the video began circulating on social media. Drake and Ice Spice maintain stoic expressions while standing near each other in the TikTok video. As a result of their lack of interaction during the clip, many consider it an awkward moment between the two rappers.
Video resurfaces of #Drake and #IceSpice together at #OVOFest, and fans are saying Drake looked a little paranoid ? pic.twitter.com/VjKoapngm4

— No Jumper (@nojumper) November 18, 2022
Video Of Rapper Drake And Ice Spice Together At The OVO Fest In Toronto Resurfaces The Internet
After Drizzy publicly slipped into Ice Spice's DMs over the summer, Ice Spice was spotted with Drake at OVO Fest. Drake unfollowed Ice Spice on Instagram shortly after something went wrong at the festival. On his track "BackOutsideBoyz", he subliminally attacked Ice Spice and her rapping abilities (at least that's what she thinks). Drake and Ice Spice were filmed together at OVO Fest in Toronto this summer, according to video footage that has resurfaced. Drake and Ice Spice were in the crowd at Drizzy's OVO Fest back in August. Their brief video clip made its rounds over the internet again on Friday 18th November.
With his arms folded, Drake can be seen drinking in the atmosphere and nodding to the performance taking place off-camera while standing directly behind Ice Spice. Although Ice Spice does not seem to be expressing much emotion in the video, she is seen bopping to the beat and keeping herself cool with a personal fan, which is quite fitting considering her name. Ice Spice and Drake both maintain a stoic expression throughout the TikTok video. Since Drake and Ice Spice have been the target of internet trolls due to their evidently odd relationship, seeing them together in one place was an ideal opportunity for social media users to make fun of them in the comments section of the video clip that has resurfaced from OVO Fest.